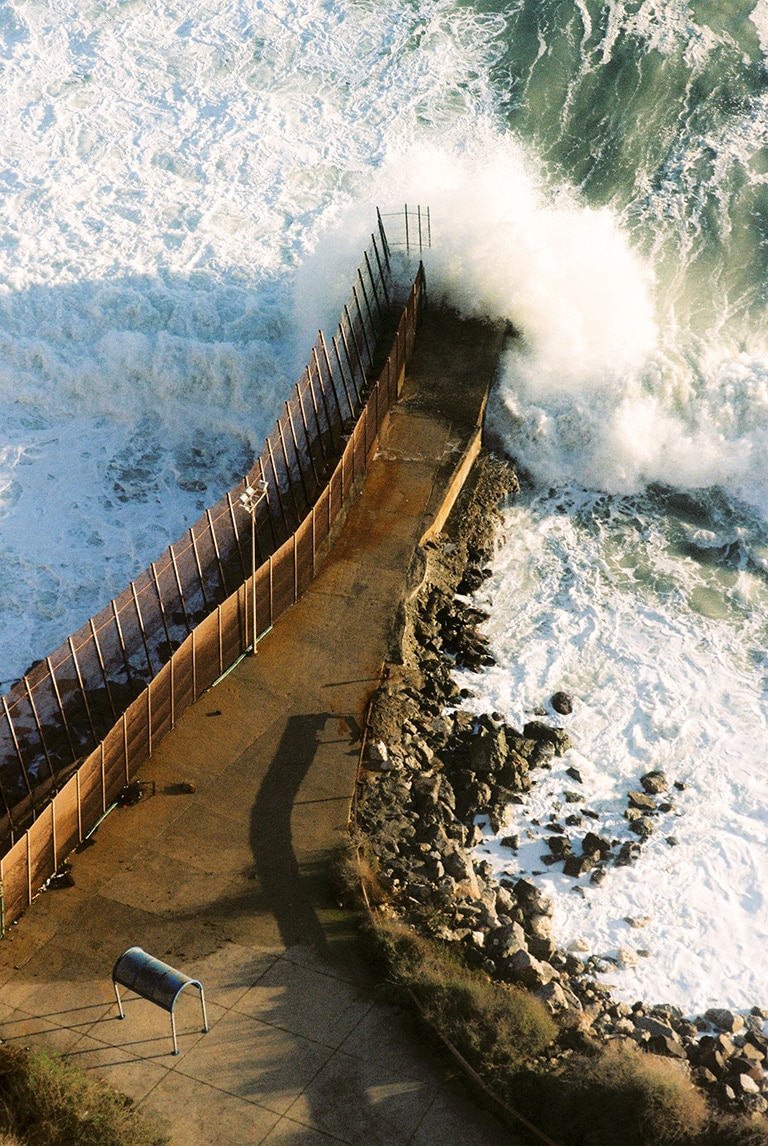 Rocío Madrid
Límite Izquierdo, Melilla 2022. Fotografía analógica 35mm.
© Rocío Madrid
KBr FLAMA 23
28 September to 28 January 2024
Discover the exhibition
The KBr Flama project aims to give visibility to the youngest talent emerging from Barcelona's photography schools. For this, the KBr has the essential complicity of Grisart, Idep Barcelona, IEFC and Elisava, Faculty of Design and Engineering of Barcelona, four academic institutions committed to teaching and studying photography. The exhibition KBr Flama 22 is the third edition of this project and presents the works of Alan Balzac (1989), Ivette Blaya (2000), Rocío Madrid (1988) y Lucía Morón (1984). Their projects were selected through a rigorous viewing process, in which Mónica Allende, David Armengol, Irene de Mendoza y Ana Planas participated as jury members.
Identity, borders and not so romantic love
Through a variety of creative processes involving analogue and digital photography, collage, manipulation of archival images and video, the selected projects explore gender, social and familial mandates, as well as the body and the border. El itinerary begins with La muerte de la identidad, where Alan Balzac proposes an intimate reflection on the search, encounter and destruction of identity based on the image and its alteration. It continues with Simplemente Cortando, a project in which Ivette Blaya uses the suggestive figure of the bonsai to explore the tension between a father and daughter in their childhood, thus linking personal circumstances with the dynamics of domination that prevail in our society. On contrast, Rocío Madrid's Melilla offers us a documentary look at the homonymous border town in North Africa where the author grew up and currently lives, presenting this complex geopolitical context through an autobiographical and personal filter. Finally, in Te amo. Yo tampoco, Lucía Morón invites us to question the paradigm of romantic love and marriage, with the desire to break with certain cultural structures that continue to be perpetuated by inertia.
KBr Flama is consolidated as a commitment to young talents formed in the photography schools of Barcelona. The four projects of this edition show very different realities from different approaches to photography.
Where?
KBr Fundación MAPFRE
Avenida Litoral, 30 – 08005 Barcelona
Times
Monday (except holidays): Closed
Tuesday to Sunday (and holidays): from 11:00 a.m. to 8:00 p.m.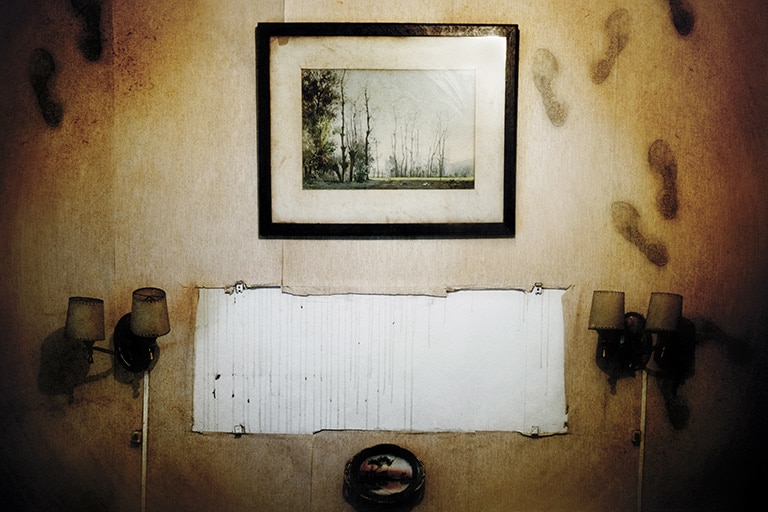 Lucía Morón
Sólo tengo la huella, parte del proyecto Te amo. Yo tampoco, Buenos Aires, 2020.
© Lucía Morón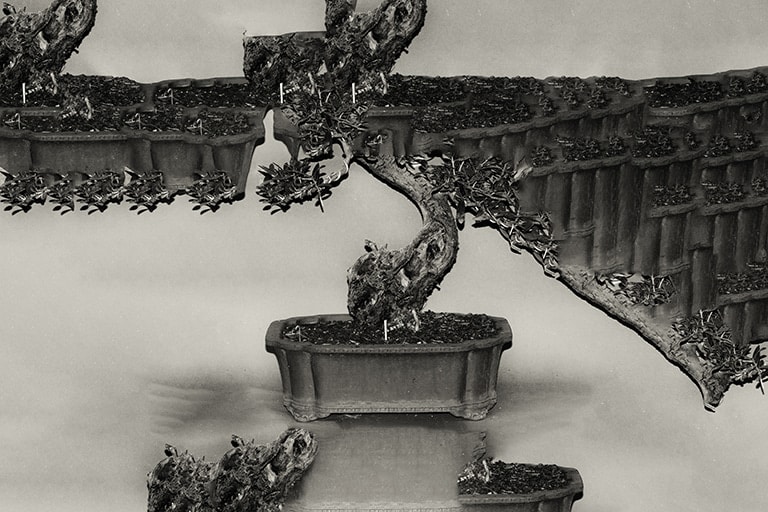 Ivette Blaya
Simplemente cortando, 2022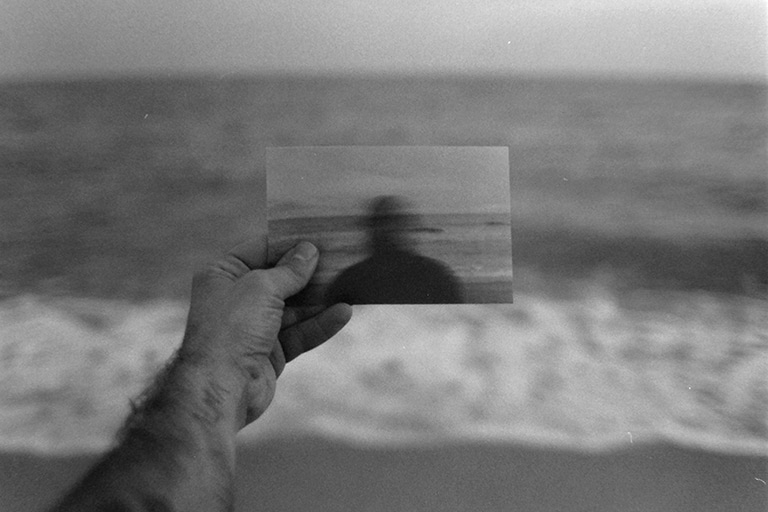 Alan Balzac
La muerte de la identidad, Barcelona 2021
© Alan Balzac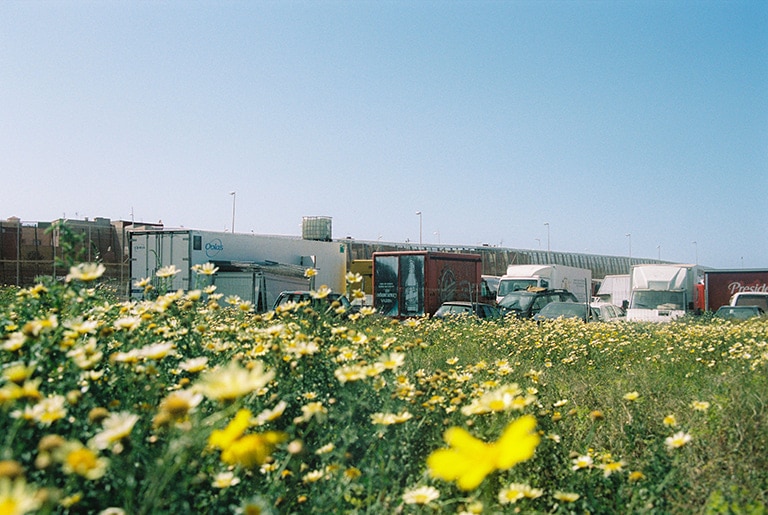 Rocío Madrid 
Melilla, 2021
"At KBr Fundación MAPFRE we are committed to supporting the professionalization of young people who have recently graduated and who are trying to prioritize their artistic work over any other activity. Helping these photographers to make their way is a responsibility that we exercise with conviction"