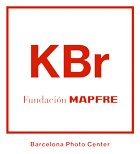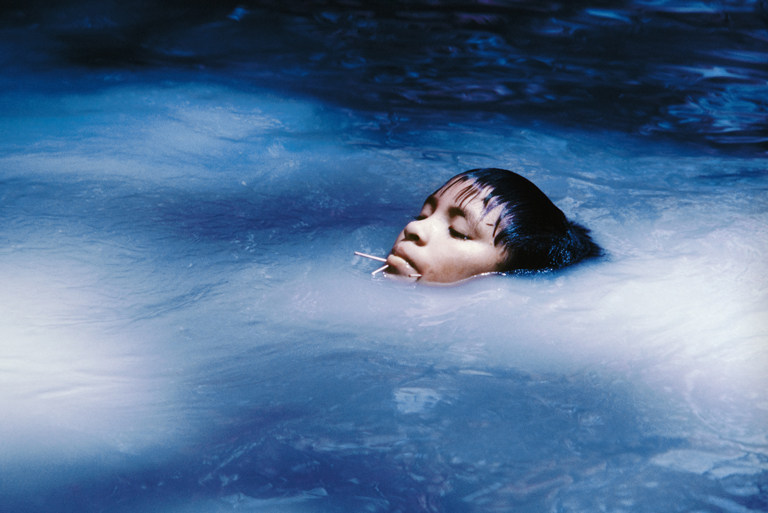 Claudia Andujar
Susi Korihana thëri nadando, Catrimani, Roraima, 1972-1974
© Claudia Andujar
Claudia Andujar
From 26/02/2021 to 23/05/2020
Curator: Thyago Nogueira
We begin the 2021 exhibition program with the largest exhibition to date dedicated to the work of Brazilian artist Claudia Andujar (born in Switzerland in 1931) who, for more than five decades, has dedicated her life to taking photographs and protecting the Yanomami, one of the largest and most endangered indigenous groups in Brazil.
After four years of research in the photographer's archive, this exhibition focuses on her work from this period, bringing together around two hundred photographs, an audiovisual installation, as well as a series of drawings made by the Yanomami. Also included is a selection of her  first photographs taken in Brazil during the 1960s and 1970s.
This exhibition is organized by the Moreira Salles Institute in collaboration with Fundación MAPFRE.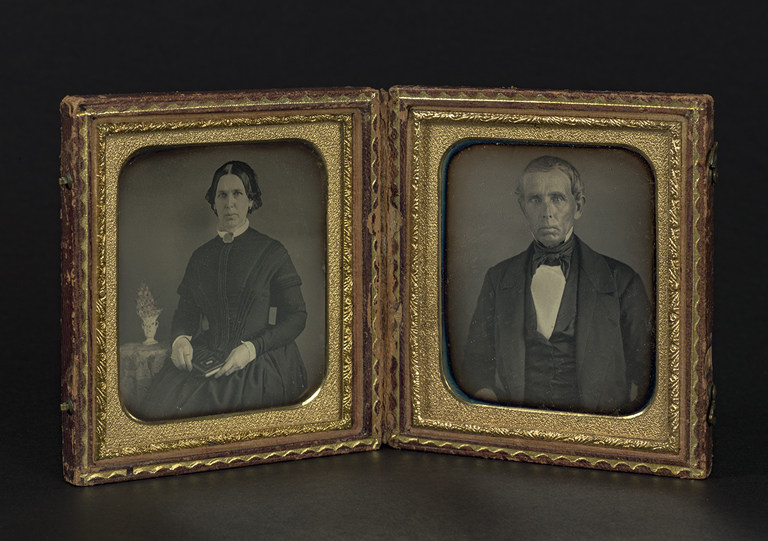 Authorship unknown
Portraits of a woman and a man, ca.1840-1860
Case with two daguerreotypes from the Ángel Fuentes de Cía collection
© Josep Maria Oliveras
The Captive Gaze
The collection of daguerreotypes from Centre de Recerca i Difusió de la Imatge (CRDI) – Girona
From 26/02/2021 to 23/05/2020
Curators: Joan Boadas y David Iglésias
From its emergence in 1839, the daguerreotype held a deep fascination for the way in which these small silver plates seemed to capture the enigma of human identity. They were in huge demand among many strata of society in every country, especially in towns and cities, and became an essential factor in making photography such a huge and accessible phenomenon right from the outset. 
The Captive Gaze features 104 images from the collection of daguerreotypes of the Center for Image Research and Diffusion (CDRI) of Girona City Council, one of the most notable of its kind thanks to the variety and importance of the pieces. The exhibition also represents the launch of a line of exhibitions that, within the Kbr's program, will regularly be devoted to disseminating and broadening people's knowledge of the photography collections of Catalan institutions.
The exhibition is rounded off with a selection of the instruments used to create daguerreotypes from the Cinema Museum of Girona, which help to understand the visual culture of that period.