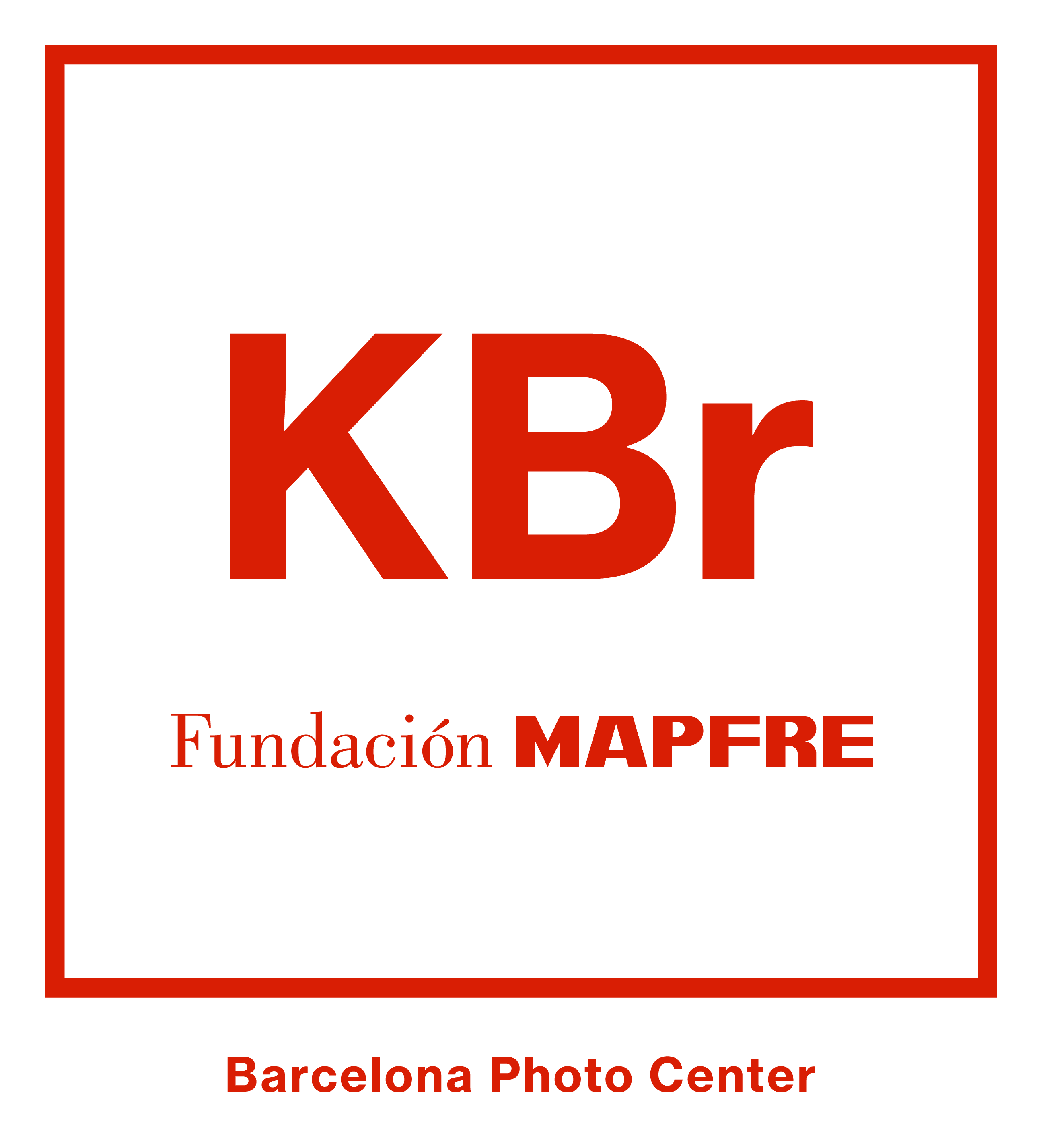 KBr is the new Photography Center with which Fundación MAPFRE begins a new stage in its intense dedication to artistic photography, one of its main areas of cultural activity since 2009.
With two exhibition areas, a bookstore, an area for educational activities and a multi-purpose auditorium, KBr becomes a national and international reference in the field of photography.
Upcoming exhibitions
Jules Ainaud photographed different towns in Catalonia between 1871 and 1872. This exhibition collects the interesting set of images resulting from this work.
We reconstruct the life and work of the revolutionary artist and photographer Tina Modotti, with special attention to her activity in Spain during the Civil War.
Jules Ainaud
Barcelona. Plaza del Comercio, antes de Palacio, 4 de junio de 1872
Biblioteca Nacional de España, Madrid
Online tickets available from May 28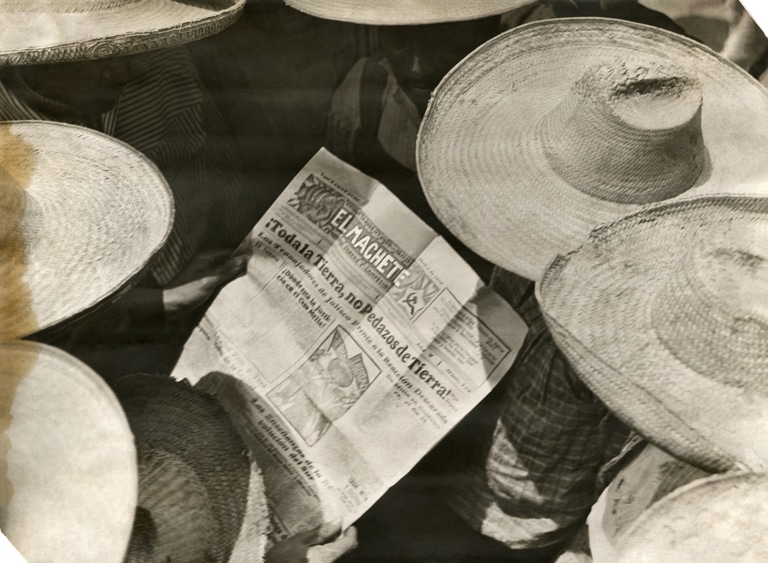 Tina Modotti
Men Reading "El Machete", ca. 1929
Colección y Archivo de Fundación Televisa
Online tickets available from May 28
KBr today
At KBr things happen. Here we are developing a permanent educational program, focused more on training future generations in the understanding of the language of photography and its artistic dimension than on explaining a specific exhibition. We share knowledge about photography through meetings and conferences. 
All our activities aim to contribute to the dynamism and projection of Barcelona through an area – artistic photography – closely associated with the cultural excellence of contemporary Catalonia.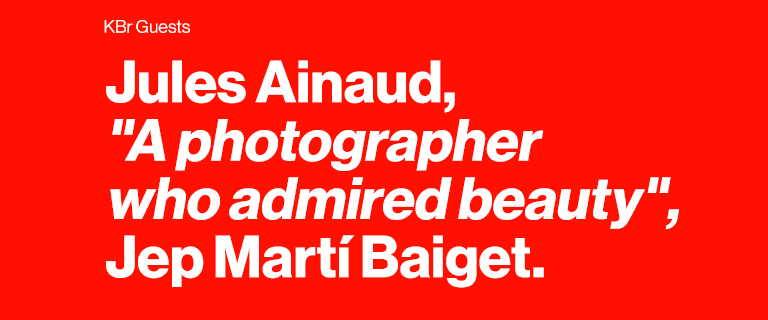 KBr Guests
Coinciding with the presentation of the exhibition Jules Ainaud's Catalonia (1871-1872) and International Archives Week, Jep Martí Baiget (curator of the exhibition) recounts his experience of researching the figure of Ainaud in different archives, and explains the key points of the exhibition he is presenting at the KBr.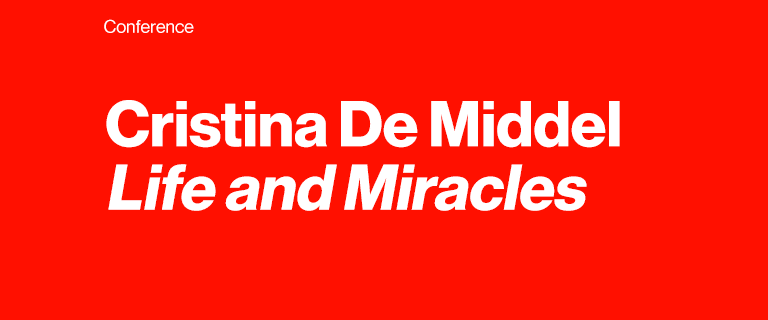 Workshop Get Real! (Open your eyes!)
Coinciding with the workshop that photographer Cristina De Middel will be giving at the KBr (April 13 to 16), we present this opening talk, in which the photographer -recognized with the National Photography Award in 2017- will review her trajectory from her dedication to photojournalism for a decade to her current photographic practice, which combines documentary and conceptual character at the same time.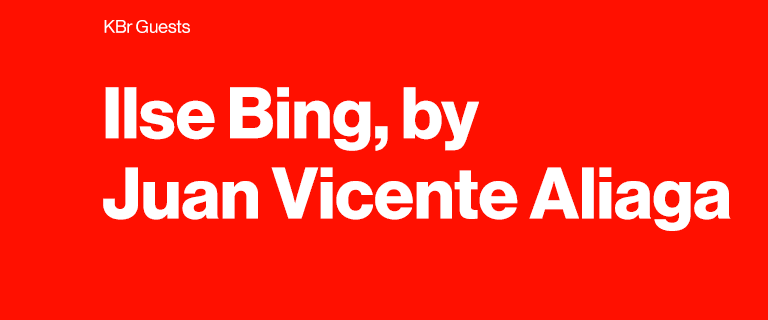 KBr Guests
Juan Vicente Aliaga, curator of the exhibition Ilse Bing (February 16–May 14) presents the work of this German photographer, creator of a unique oeuvre spanning the central decades of the 20th century through which she achieved professional recognition exceptional for women in the field of photography.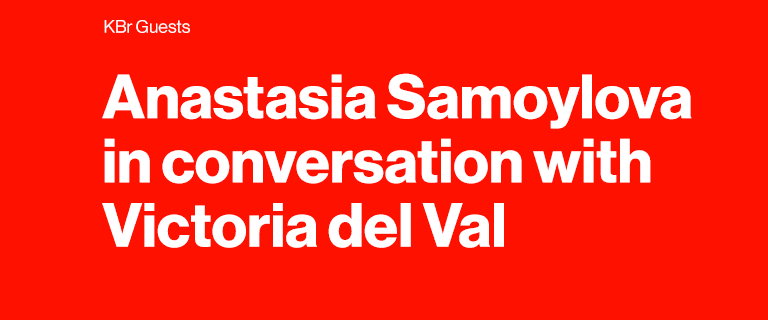 KBr Guests
Anastasia Samoylova discusses Image Cities, the winning project of the inaugural KBr Photo Award. Launched in 2021, the award demonstrates KBr Fundación MAPFRE's dedication to supporting new projects in contemporary photography.