EXTIMACY
(public, private, secret)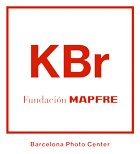 Extimacy is a term of psychoanalytical origin that designates the externalization of intimacy: in a reversion similar to turning a sock inside out, the private becomes public. Social networks have been a privileged territory for the practice of extimacy, to which the youngest users in particular have recourse in order to obtain a form of social recognition. But exceptional circumstances, such as confinement due to the coronavirus pandemic, have familiarized us with telematic communication channels with which we have naturally come to share sections of our private environments. Extimacy has been the subject of study in the social sciences and an inspirational theme enthroned by literature, film and the visual arts. Specialists in these disciplines will deal with extimacy from their own creative experience.
Under the direction of Joan Fontcuberta, Sophie Calle, Pau Waelder, Antoine d'Agata, Lolita Bosch and Mireia Sallarès examined extimacy from their own creative experience.

Panoràmic series of lectures – KBr Fundación MAPFRE
(4th-7th November 2020)
Directed by Joan Fontcuberta
Sophie Calle: "Wall stories". Introduced and moderated by Joan Fontcuberta
Pau Waelder: "I share, therefore I am: vigilance and self-exposure". Introduced and moderated by Andrés Hispano
Antoine d'Agata: "Naked Life".  Introduced and moderated by Joan Fontcuberta
Lolita Bosch: "Intimacy in literature and personal intimacy. Two paths made divergent by creation". Introduced and moderated by Fèlix Perez-Hita.
Mireia Sallarès: "Orgasms as a space for political struggle". Introduced and moderated by Mercè Alsina
Speaker biographies
Lolita Bosch (Barcelona, 1970) has also lived in Albons (Girona), the USA, India and Mexico: the latter being the country she has considered home for many years. She is a novelist who has had more than 80 books published. She devotes 30% of her work and time to activist projects. As an alternative way of thinking about and understanding writing, she has created a literary self-learning method applied to working with victims, thus continuing the search for practical applications in peacebuilding; especially through art, journalism and humanities.
Sophie Calle (Paris, 1953) is a French artist who has exhibited extensively throughout the world since the late 70s. Often identified as a conceptual artist, photographer, film director and even as a detective, she has developed a practice that is immediately recognizable for its diverse narrative elements as well as the frequent combination of image and text. Each of her projects can be considered as a chapter withing a vast set of references and echoes, in which Calle often blurs the boundaries between the intimate and the public, reality and fiction, art and life. In 2007 she represented France at the 52nd Venice Biennale with the exhibition entitled Take care of yourself, which subsequently toured around 20 museums worldwide.
Antoine d'Agata (Marseille, 1961) is a photographer, film maker and member of the Magnum Photos agency. She studied at the ICP (NY) and, among other plaudits, she is a winner of the Niépce Prize (2001) and the Rencontres d'Arles Author's Book Award (2013). Her photographs form part of a number of international collections and she exhibits in various museums throughout the world. Her work has two perspectives: daytime violence or economic violence (migration, refugees, poverty and war) and night-time violence (the survival of groups marginalized by drugs, abuse and sexual violence). 
Mireia Sallarès (Barcelona, 1973) is an artist and visiting professor at ISDAT. She lives in transit between Barcelona and other foreign cities where she carries out her projects which are all the result of extensive research on vital subjects such as violence, pleasure, truth, love and work. Her latest project Kao malo vode na dlanu won the City of Barcelona Visual Arts Award 2019 and the ACCA 2019. Las Muertes Chiquitas, her best-known international work, was shown as part of Feminismes! at the CCCB and Arcàdia has republished the book.
Pau Waelder (Palma, 1974)
Curator, writer and researcher specializing in art and new media. He has a doctorate in Information and Knowledge Society from the Open University of Catalonia (UOC). He is an associate professor at the UOC, as well as teaching degree and postgraduate courses in curating at the ESDi and the NODE Center for Curatorial Studies. His work explores the different aspects of interaction between art, technology and society, as well as the relationships between digital art and the art market.