The Tiger's Coat,
Catherine Vincent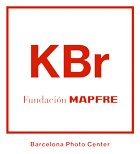 Credit:
Frames from The Tiger's Coat (1920) film, by Roy Clements
A program of live music and film in the context of the Tina Modotti exhibition. The Tiger's Coat (1920) is a silent film by the American director Roy Clements, in which Modotti plays the lead role alongside Lawson Butt. The French duo, Catherine Vincent, will provide live music for this film, which, with their help, takes on a touch of musical comedy.
Registration at the center's ticket office on a first-come until full capacity is reached.
Please contact infokbr@fundacionmapfre.org for further assistance.