The Captive Gaze: an interactive experience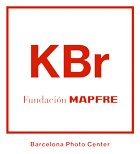 Do you know how daguerreotypes are made? If you'd like to explore the workspace of a daguerreotype artist from that period, you now have the chance to do so online. With this interactive project, developed as part of the research activities of the CIFOG school (Girona Vocational Training), you can follow the different steps to making a daguerreotype from the polishing of the metal plate that serves a support through to taking and developing the image, and learn how an image was reproduced for the very first time on copper plate.
Download the file. Discover the process necessary to create a daguerreotype.
From its emergence in 1839, the daguerreotype held a deep fascination for the way in which these small silver plates seemed to capture the enigma of human identity. Indeed, this revolutionary invention became popular very quickly with the European and North American middle and upper classes, turning into an accessible public phenomenon.
Today we can enjoy the images of all kinds of different people, most of them anonymous, immortalized in frames that were folded, decorated and enveloped in silk or red velvet. Don't miss all the details of daguerreotypes in these 3D images.