Pushing the limits of photography for five decades.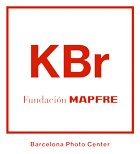 Credit:
Boulder, Colorado, 1984. When she thought she had escaped violence, Janice witnessed the murder of her friend, Kim, whose husband killed her at the bus stop.
From the book "Living with the Enemy" (Aperture, 1991)
©Donna Ferrato
Donna Ferrato (1949) has been a photojournalist for five decades, with domestic violence as her core theme, with her work being published, among other media, in some of the most prestigious magazines and newspapers in the world. As part of the workshop she will be offering at KBr ("Survival", 20-23 October), Ferrato will be talking to Arianna Rinaldo (editor, consultant and independent curator) about her career and her understanding of photojournalism and professional photography in general.
New registrations will be attended up to 3 hours before the start to each session.
For any incidence, please address your questions to infokbr@fundacionmapfre.org.