Dialogues and Lectures on Exhibitions
Fundación MAPFRE Collections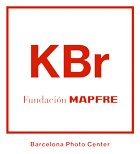 Credit:
Helen Levitt. New York, ca. 1940. Fundación MAPFRE Collections
© Film Documents LLC, courtesy Galerie Thomas Zander, Cologne 
Jon Rafman. 6 Rua Wanderley Pinho, Salvador, Brasil, 2020
Courtesy of the artist and Sprueth Magers Gallery
In this new meeting of the series KBr Guests, Joan Fontcuberta, Miguel Ángel Tornero, and Alexandra Laudo will speak about how images of the past «resonate» and reverberate in the present. This is the theme of Resonances, where Fontcuberta proposes a dialogue between works from the collection of Fundación MAPFRE and current photographic projects
New registrations will be attended up to 3 hours before the start of each session.
For any incidence, please address your questions to infokbr@fundacionmapfre.org
Format
In person and online