Dialogues and conferences about the exhibitions
Adolf Mas. The Eyes of Barcelona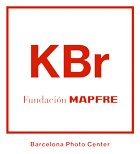 Carmen Perrotta, curator of Adolf Mas. The Eyes of Barcelona (18 February – 15 May 2022), will survey the biography and professional career of this great Catalan photographer known for his important role in the field of documentary photography as well as other genres, especially portraiture.
His photographic legacy, which documents a wide variety of cultural and social events, infrastructures, and intellectuals of the time, makes Mas essential for understanding the social transformations that occurred in Barcelona in the early 20th century.
New registrations will be attended up to 3 hours before the start of each session.
For any incidence, please address your questions to infokbr@fundacionmapfre.org