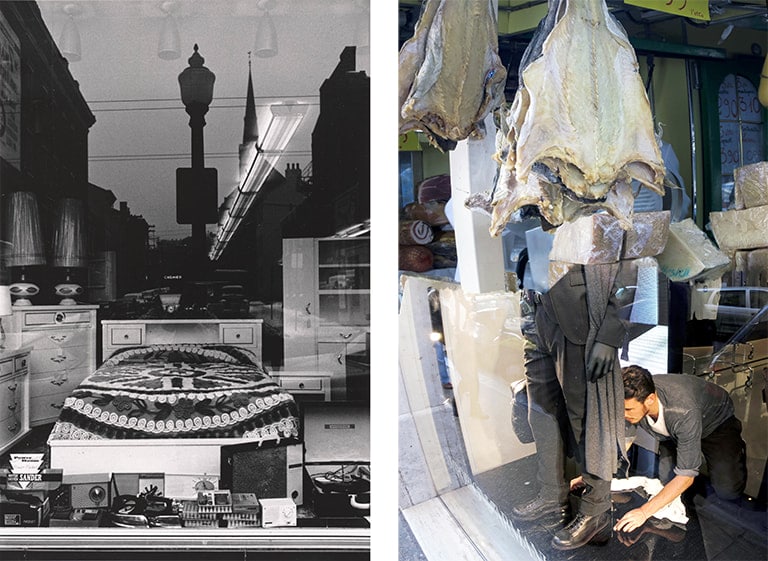 Lee Friedlander
Cincinnati, 1963.
Fundación MAPFRE Collection
@ Lee Friedlander, courtesy of Fraenkel Gallery, San Francisco, and Luhring Augustine, New York 
Miguel Ángel Tornero
Sin título [No title] (The Random Series – Romananzo-), 2013.
@ Miguel Ángel Tornero, VEGAP, Barcelona, 2022.
Resonances
Fundación MAPFRE Collection
From May 26, 2022, to September 4, 2022
Discover the exhibition
The exhibition has brought forth works by artists such as Lee Friedlander, Garry Winogrand, Helen Lewitt, Robert Adams, Diane Arbus and Emmet Gowin that belong to Fundación MAPFRE's collection and has placed them in a dialogue with different contemporary artists with the intention of defossilizing them; extracting the classic works from the past and allowing them to speak of the present.
Aside from the reverberations that occur between artists, the exhibition aims to highlight the path that goes from photography to post-photography, the journey from the memory and truth promised in its beginnings by photography to the throbbing questions that its new uses of the pose: the ethics of the image, the absence of privacy, oversaturation, the substitution of real life for that of the screen…
New American Documentalists (1960 and 1979)
In 1967 John Szarkowski -conservator of photography at MoMA in New York—organized the exhibition entitled New Documents. The photographers whose works were exhibited at the show—Lee Friedlander, Garry Winogrand and Diane Arbus—left the romanticism of the prior generation behind which was characterized by artists producing their images at the service of a social cause. The goal was no longer that of reforming life but instead getting to know it, whether objectively or subjectively. This exhibition also includes works by Emmet Gowin, Helen Lewitt, and Robert Adams which—along with those by the authors— "resonate" with pieces by other artists who are involved in contemporary practices such as Paolo Cirio, Juana Gost, Kurt Caviezel, Jon Rafman, Joachim Schmid and Miguel Ángel Tornero.
El interés que movía a los tres jóvenes seleccionados por Szarkoswski no era ya el de reformar la vida, sino el de conocerla, ya fuera objetiva o subjetivamente. A ellos se unen en esta exposición Emmet Gowin, Helen Levitt y Robert Adams, y el trabajo de todos ellos "resuena" en la obra de artistas inmersos en prácticas contemporáneas como Paolo Cirio, Juana Gost, Kurt Caviezel, Jon Rafman, Joachim Schmid y Miguel Ángel Tornero.
The monument or city being visited is no longer important. What matters instead is the selfie each individual takes when visiting them. This way of using the medium has not only transformed photography itself but has also changed how we perceive and experience the world.
Where?
KBr Fundación MAPFRE
Avenida Litoral, 30 – 08005 Barcelona
Times
Monday (except holidays): Closed
Tuesday to Sunday (and holidays): from 11:00 a.m. to 8:00 p.m.

Helen Levitt. New York, ca. 1940. Colecciones Fundación MAPFRE
© Film Documents LLC, courtesy Galerie Thomas Zander, Cologne
Jon Rafman. 6 Rua Wanderley Pinho, Salvador, Brasil, 2020
Courtesy of the artist and Sprueth Magers Gallery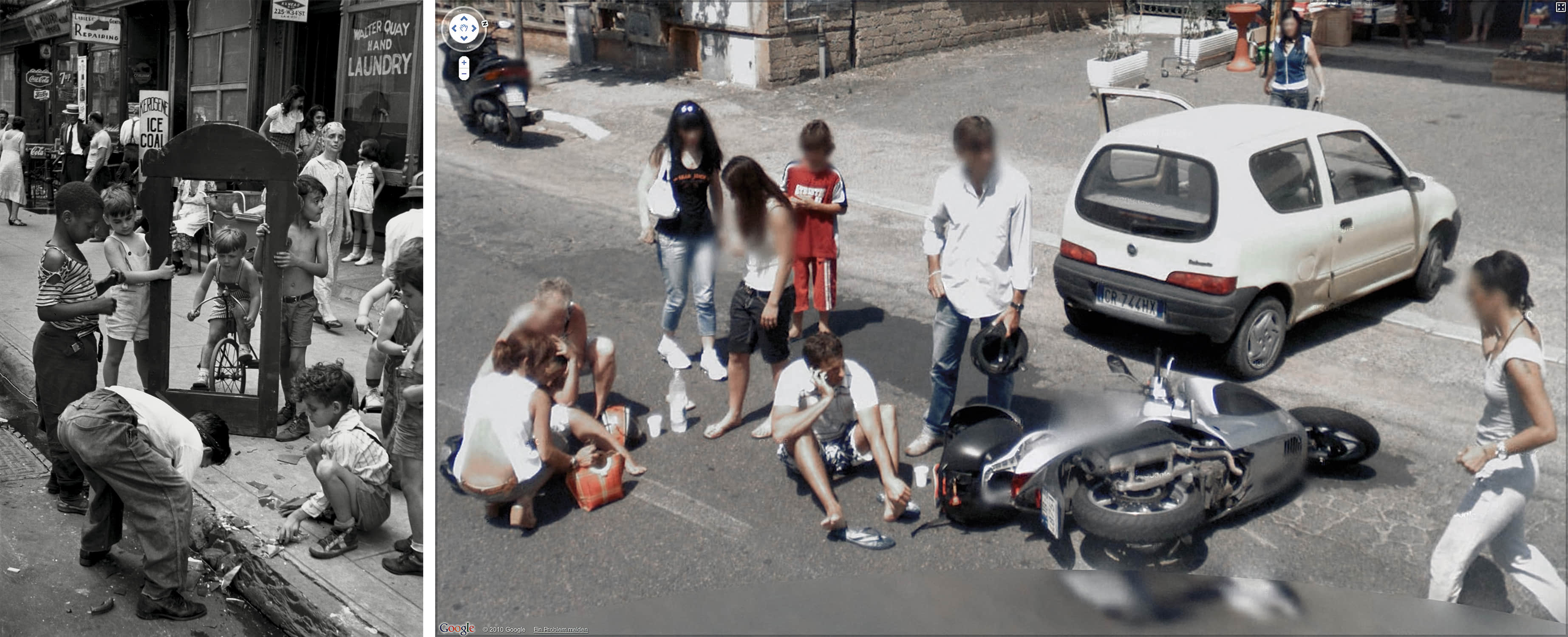 Helen Levitt. New York, ca. 1940. Colecciones Fundación MAPFRE
© Film Documents LLC, courtesy Galerie Thomas Zander, Cologne
 Jon Rafman. 70 Via Trincea delle Frasche, Fiumicino, Lazio, Italia, 2010
Courtesy of the artist and Sprueth Magers Gallery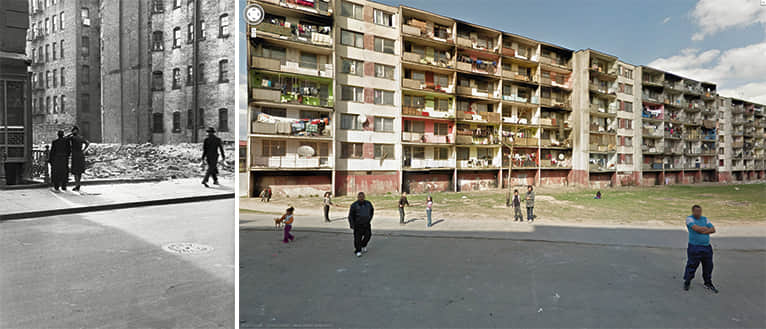 Helen Levitt. New York, ca. 1940. Colecciones Fundación MAPFRE
© Film Documents LLC, courtesy Galerie Thomas Zander, Cologne
Jon Rafman. Hrebendova, Kosice, Slovakia, 2012
Courtesy of the artist and Sprueth Magers Gallery
"RESONANCES…. a game of correspondences that establishes an affinity between different works, generating a dialogue between their respective authors and production periods."
Joan Fontcuberta,
curator