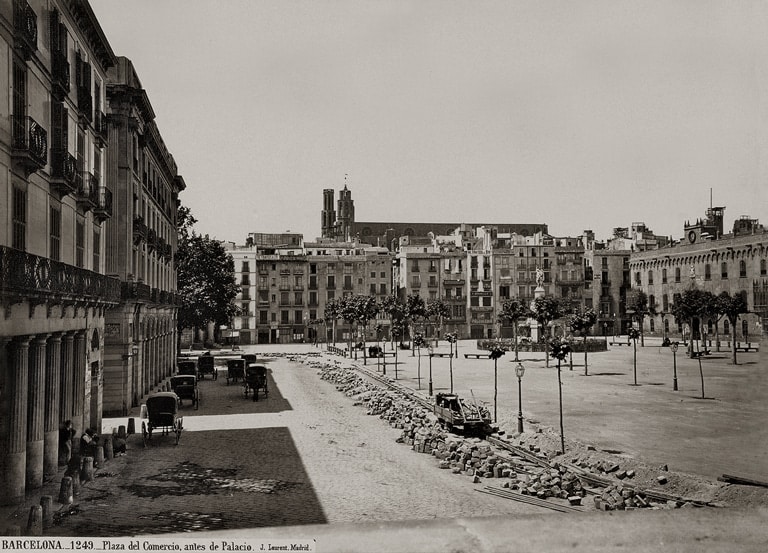 Jules Ainaud
Barcelona. Plaza del Comercio, antes de Palacio, 4 de junio de 1872
Biblioteca Nacional de España, Madrid
Jules Ainaud's Catalonia (1871-1872)
From June 8 to September 3
Discover the exhibition
From the mid-19th century onwards, photography began to be considered a business with a future, and in various European countries companies sprang up which, from their initial function as studios for making portraits, moved on to the commercial marketing and distribution of reproductions of works of art, monuments, landscapes, city views and portraits of personalities. Among these businesses were Bisson Frères in France, the London Stereoscopic and Photographic Company in the United Kingdom, Fratelli Alinari in Florence, and J. Laurent in Spain.
The exhibition presents a hundred vintage prints on albumen paper from wet collodion glass negatives and is completed by fourteen stereoscopic views and thirteen reproductions of the glass plate negatives of these views which allow the richness of detail of the image to be appreciated in comparison with the works on paper. All the copies were included in the catalogues that the Laurent company used to market them between 1872 and 1879.
The firm "J. Laurent"
Jean Laurent (Garchizy, France, 1816 – Madrid, 1886), known in Spain as Juan Laurent, settled in Madrid in 1844, after passing through Paris. In 1856 he took up photography as a profession and opened his business at number 39 Carrera de San Jerónimo street in Madrid, using the studio of one of his predecessors, Charles Clifford.
In 1861 Laurent was appointed photographer to Queen Elizabeth II and over the years his quality as a portraitist grew, resulting in a legacy of the society of his time, from popular types to the social and intellectual aristocracy of the period.
The popularity of the photographic medium soon meant that the Maison Laurent had to hire different professionals in order to cope with the large number of prints required. The best of them also made reproductions of works of art in museums or visited cities in order to document their architecture and monuments or the construction of public works such as the Lozoya Canal. Among others who worked for the Laurent House were Jules Ainaud, Juan and Viocente Daillencq (Laurent's brothers-in-law), Carlos Pepín, Carlos Bermudo and Leon Bravy. Among those who photographed exteriors, sometimes accompanying Laurent himself or individually, were Jules Ainaud, Alfonso Roswag (Laurent's son-in-law), Luis Perrochón and José Martínez Sánchez. Almost all the photographs taken by these authors were signed with the name of the company they worked for, J. Laurent or J. Laurent y Cia.
Jules Ainaud's Catalonia (1871-1872) is the first public presentation that restores its legitimate authorship and vindicates its recognition as an outstanding episode in the history of our photography.
Where?
KBr Fundación MAPFRE
Avenida Litoral, 30 – 08005 Barcelona
Times
Monday (except holidays): Closed
Tuesday to Sunday (and holidays): from 11:00 a.m. to 8:00 p.m.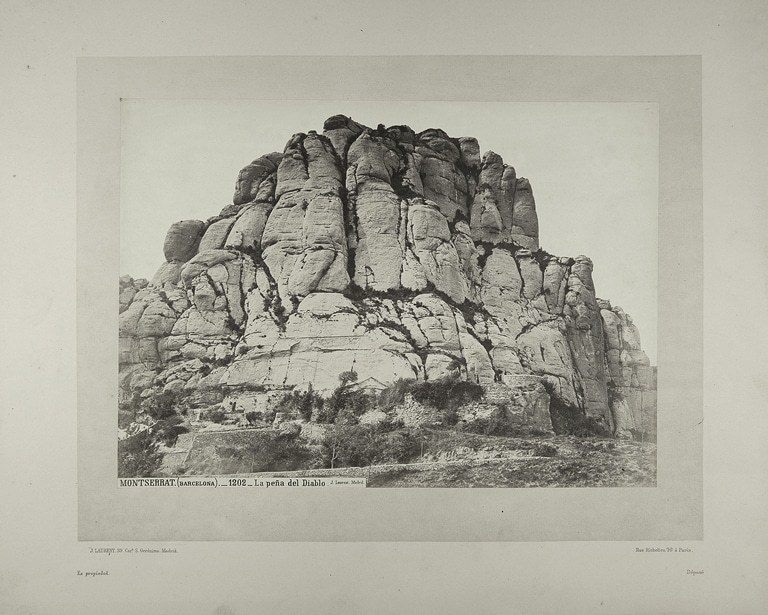 Jules Ainaud,
Montserrat (Barcelona). La peña del Diablo, septiembre de 1871
Arxiu Fotogràfic de Barcelona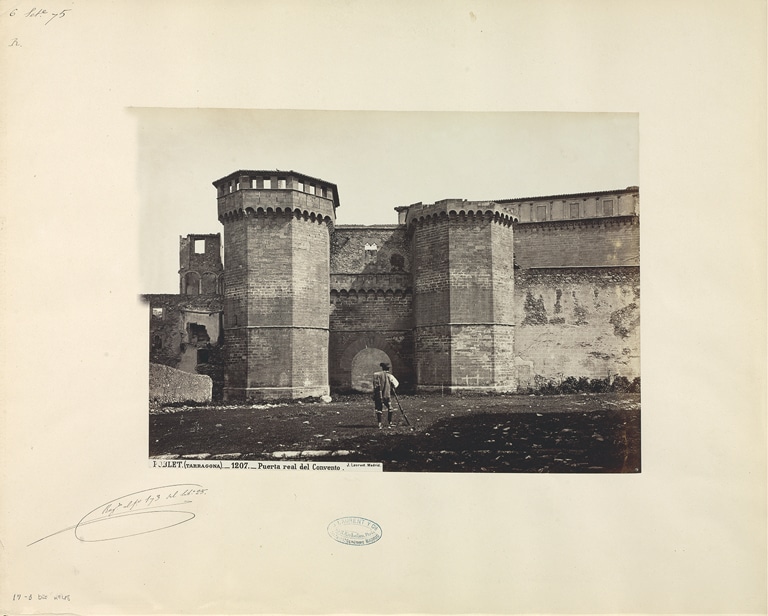 Jules Ainaud,
Poblet (Tarragona). Puerta Real del convento, septiembre de 1871
Biblioteca Nacional de España, Madrid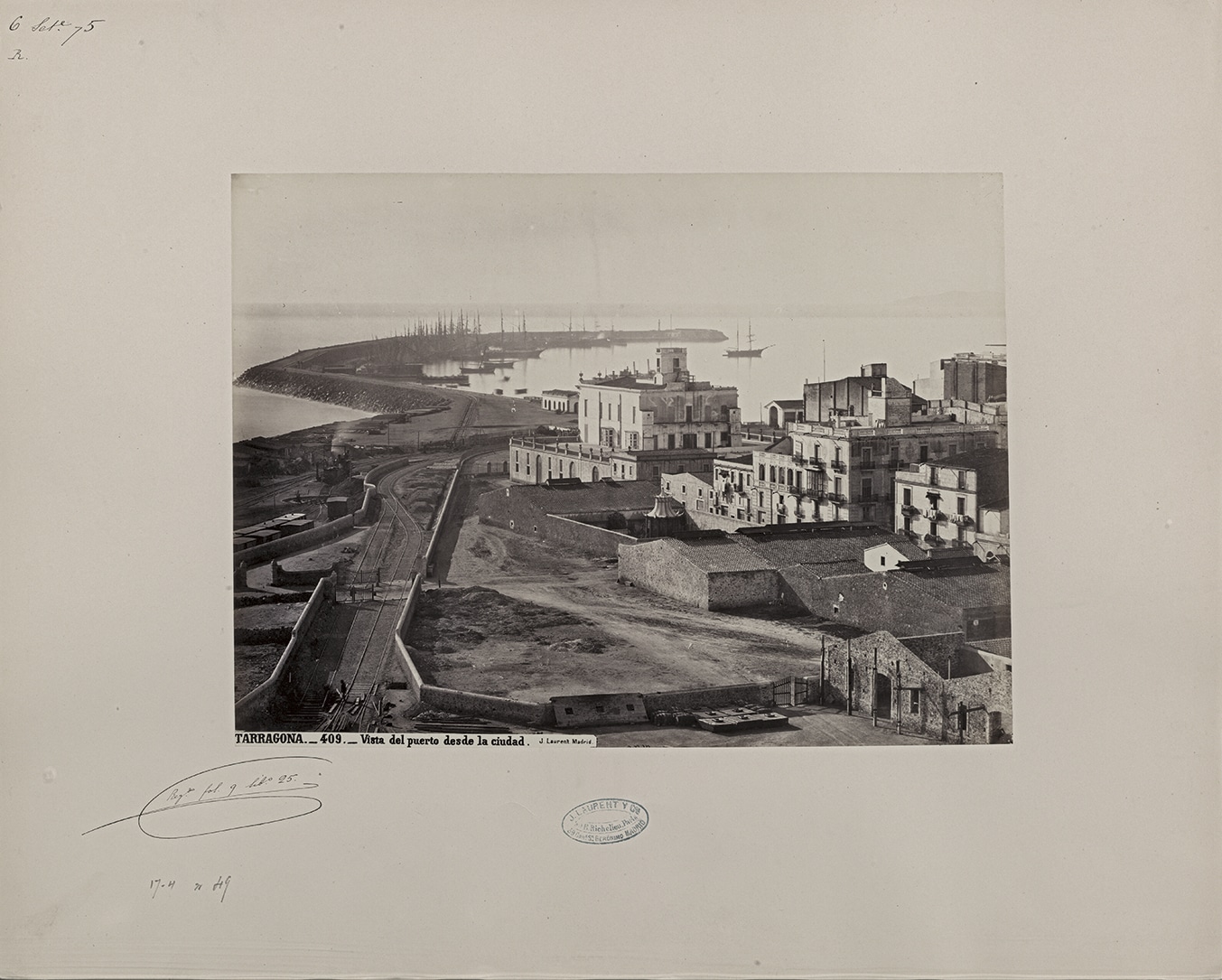 Jules Ainaud,
Tarragona. Vista del puerto desde la ciudad, 1871-1872
Biblioteca Nacional de España, Madrid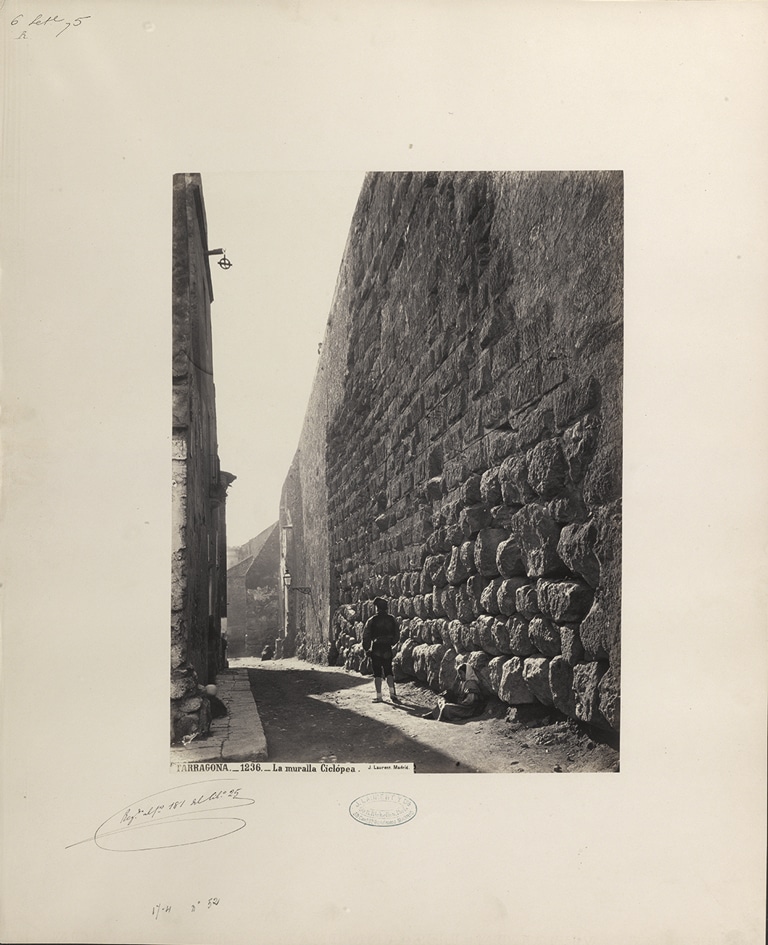 Jules Ainaud,
Tarragona. La muralla ciclópea, 1871-1872
Biblioteca Nacional de España, Madrid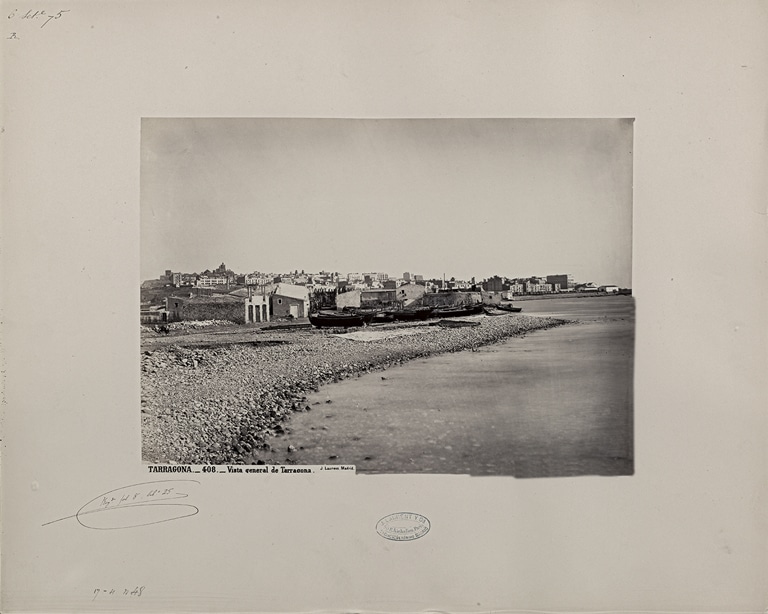 Jules Ainaud,
Tarragona. Vista general de Tarragona, 1871-1872
Biblioteca Nacional de España, Madrid
"[…] until the middle of the 19th century the rights of the author over his work were not legitimised, […] if the photographers put their name on the images it was above all in relation to the trademark of the photographic workshop or the property of the commercial company they worked for, but in no case with the intention of identifying the real author, the photographer-operator who took the portraits in the studio or who took the views outdoors."