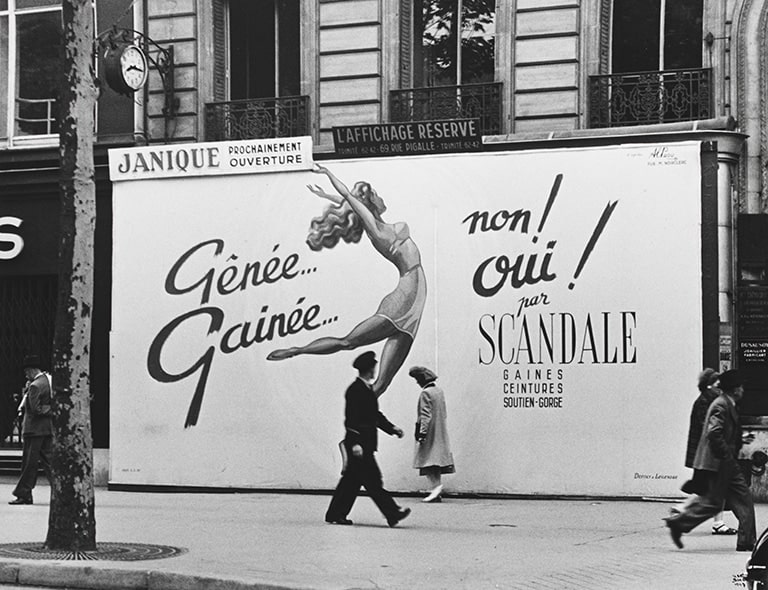 Ilse Bing
Scandale, 1947.
Victoria and Albert Museum, London.
© Estate of Ilse Bing / Victoria and Albert Museum, London.
Ilse Bing
From February 16 until May 14
Discover the exhibition
Ilse Bing's work is influenced in part by the cities in which she lived, the Frankfurt of the pre-1930s, the Paris of that decade and the New York of the post-war period, where she mainly experienced her condition as an exile. However, it is not possible to associate her work with any of the photographic or cultural trends with which she was familiar, although it draws on all of them. Her work is influenced by Moholy-Nagy's Das Neue Sehen (The New Vision), by the Bauhaus of the Weimar Republic, and by André Kertész, as well as by the surrealism of Man Ray. As the curator of the exhibition, Juan Vicente Aliaga, points out: "the position in which Bing places himself escapes any strict norm or visual orthodoxy. In this sense, we can say that we are dealing with a very singular view and conception of photography in which modernity and formal innovation go hand in hand with a humanist disposition in which a social conscience nestles".
Movement
During the years she lived in Germany Ilse Bing had already focused on the movement of the dancers at the school of Rudolf von Laban, considered the founding father of Expressionist dance. After her arrival in Paris, Bing was commissioned to photograph the waxwork museum of the Moulin Rouge. While undertaking this project she also photographed everyday life on and off stage, particularly the dancers in movement. Bing captured the vibration of the dance with its circular leg movements and the dancers performing the splits in profile. In addition to the series of photographs she took of the dancer Gerard Willem van Loon, one of Bing's most important projects on the theme of movement centered on the ballet L'Errante, choreographed by George Balanchine and with sets and libretto by the Russian painter Pavel Tchelichew for the Ballets Russes. It was first performed at the prestigious Théâtre des Champs-Élysées in Paris in June 1933 and subsequently in London.
The lengthy life and artistic career of Ilse Bing (1899-1998) provides an interesting mirror of the main cultural trends and historical events of the 20th century. In her photographs, the aesthetic proposals of successive artistic movements and styles are combined with a uniquely personal viewpoint due to her humanist stamp and intense social conscience.
Where?
KBr Fundación MAPFRE
Avenida Litoral, 30 – 08005 Barcelona
Times
Monday (except holidays): Closed
Tuesday to Sunday (and holidays): from 11:00 a.m. to 7:00 p.m.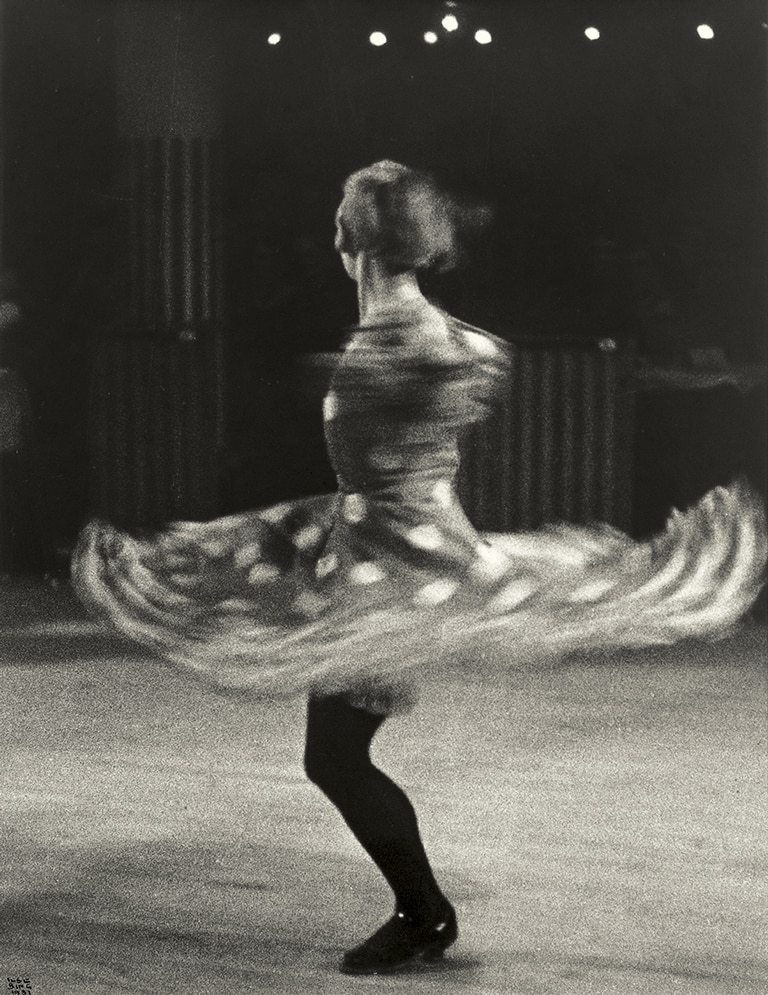 Ilse Bing,
French Can-Can Dancer, 1931
Galerie Karsten Greve. St. Moritz / Paris / Köln
© Estate of Ilse Bing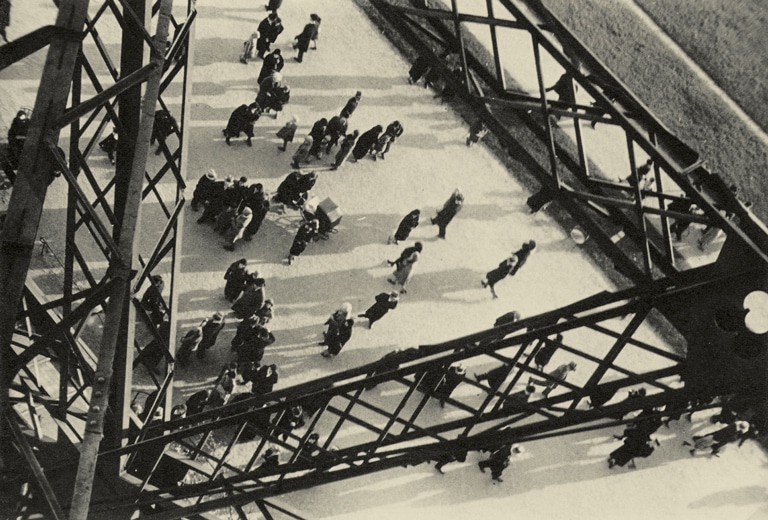 Ilse Bing,
Champ de Mars from the Eiffel Tower, 1931
Collection of Michael Mattis and Judith Hochberg, New York
© Estate of Ilse Bing
Fotografía: Jeffrey Sturges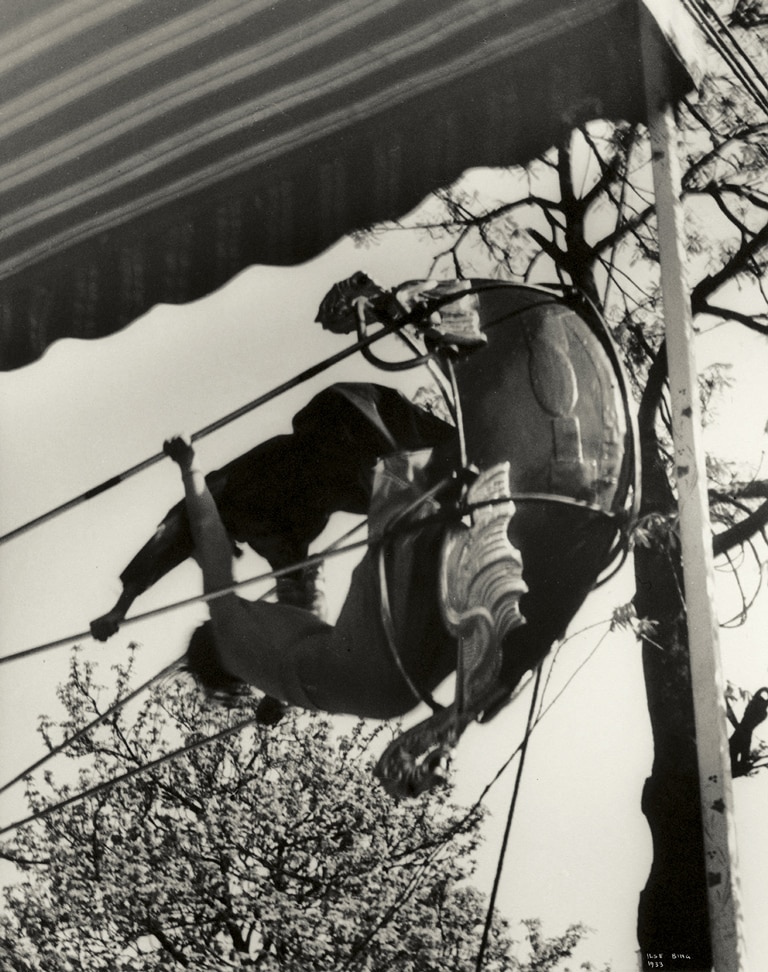 Ilse Bing,
Street Fair, Paris, 1933
National Gallery of Art, Washington D.C. Gift of Ilse Bing Wolff
© Estate of Ilse Bing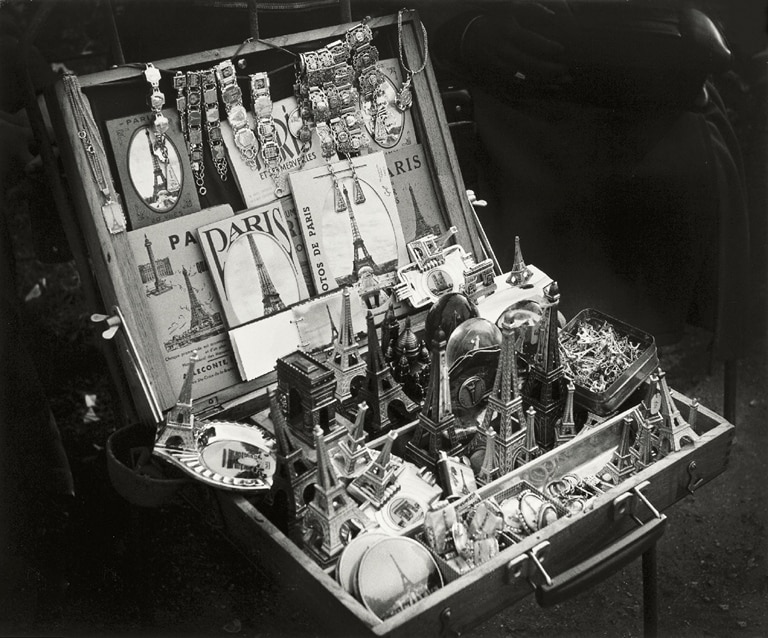 Ilse Bing,
All of Paris in a Box, 1952
James Hyman Gallery, London
© Estate of Ilse Bing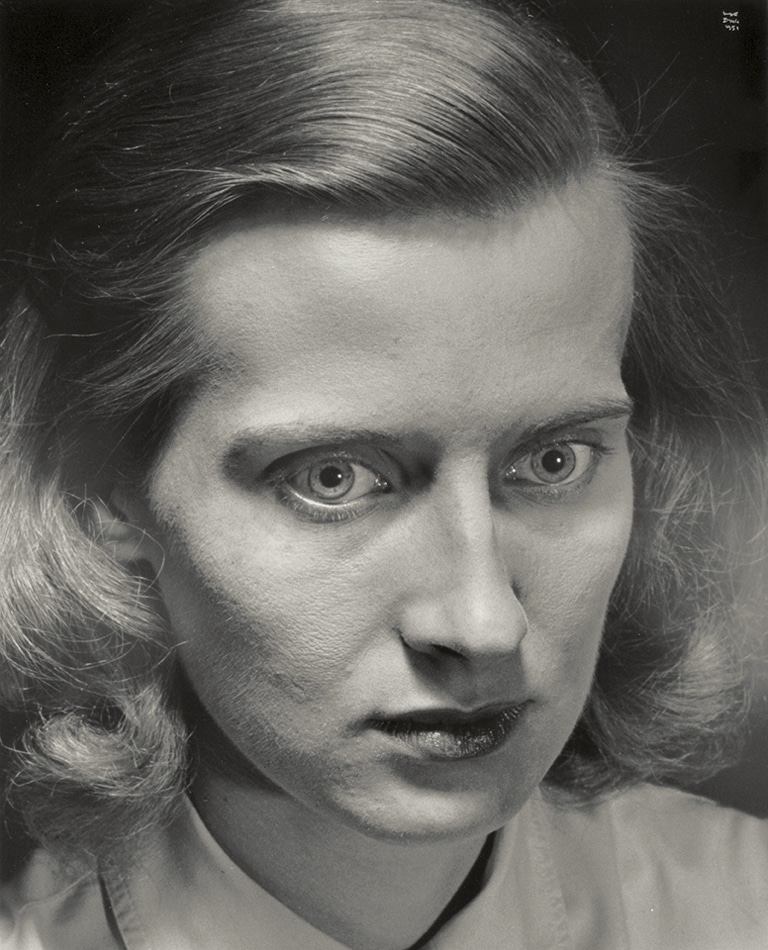 Ilse Bing,
Nancy Harris, 1951
National Gallery of Art, Washington D.C. The Marvin Breckinridge Patterson Fund for Photography (2000.110.1)
© Estate of Ilse Bing
"Everything was new; we were moving through unexplored territory, and each of us had to make his own way… everything was permitted… we were all driven by the same zeitgeist"