Paul Strand in La Filmoteca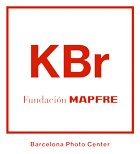 On occasion of the exhibition Paul Strand (in the KBr, until January 24th) Filmoteca de Catalunya is hosting a special session on some of the American photographer's film works. The session exhibits three interesting titles: Manhatta (1921), Redes (1934) y Heart of Spain (1937). They will be screened on Tuesday 22nd and Saturday December 26th, in both cases at 19:00 h. The Tuesday session will be presented by the exhibition's curator Juan Naranjo.
This proposal responds to the collaboration with which both institutions seek to create ongoing initiatives between their programs.