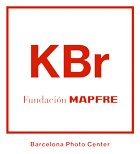 Next 15th of May is going to take place Night of Museums, a day when the museums open their doors with special opening hours and offer different activities for free.
As every year we will join this initiative impulsed by The City Council of Barcelona, inviting you to visit current exhibitions at KBr Fundación MAPFRE, Claudia Andujar and The Captive Gaze, and also to enjoy a series of guided tours to this exhibitions. All of this, free of charge.
We are waiting for you!
Location:
KBr Fundación MAPFRE
Avenida Litoral, 30 – 08005 Barcelona
Free entrance:
From 6pm to 10pm (last entry 9.30pm).
Ticket reservation on the website or directly at the reception desk (subject to availability).
Guided tours:
6.30pm, 7pm, 7.30pm, 8pm, 8.30pm, 9pm.
In groups of 6 persons. Registration at the reception desk in order of arrival (subject to availability).