Jules Ainaud,
"A photographer who admired beauty", 
Jep Martí Baiget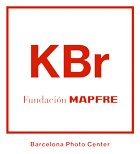 Credit:
Jules Ainaud, Barcelona. Vista panorámica de Barcelona, desde Montjuic, 1872. Arxiu Fotogràfic de Barcelona
KBr Guests presents a talk with Jep Martí Baiget, curator of the exhibition Jules Ainaud's Catalonia (1871-1872).
The photography firm J. Laurent, founded in Madrid in 1856, enjoyed remarkable prestige at the time, and its founder (Jean Laurent) was appointed photographer to Queen Isabell II, establishing an extensive network of collaborators, including Jules Ainaud, to meet the huge demand for commissions and reports.
In this talk, Martí Baiget will address, in the context of the reports on the cities and monuments of Spain made by the J. Laurent firm, the commission received by Ainaud to photograph Catalan lands, over the period 1871 to 1872, the core theme of the exhibition presented at the KBr.
New registrations will be attended up to 3 hours prior to each session.
Please contact infokbr@fundacionmapfre.org for further assistance.
Format
In person and online