Cristina De Middel
Life and Miracles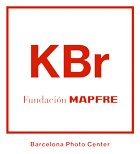 Credit:
Fragment of SETE CORES, from the Boa Noite Povo series, 2021. Bruno Morais & Cristina De Middel / Magnum Photos.
Cristina De Middel (Alicante, 1975) has developed an intense career as photojournalist for a decade and as visual creator afterwards, and is currently one of the most internationally renowned Spanish photographers.
In conversation with Arianna Rinaldo (editor, consultant and independent curator), De Middel will talk about her way of understanding photography, through a review of her work and the turning points that have outlined her main features as an author and have made her a protagonist in contemporary Spanish photography, as evidenced by the award in 2017 of the National Photography Prize.
New registrations will be attended up to 3 hours before the start of each session. 
For any incidence, please address your questions to infokbr@fundacionmapfre.org
Format
In person and online